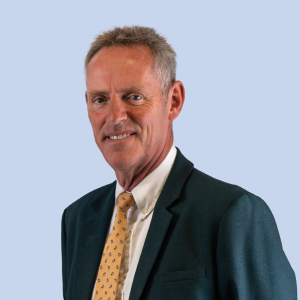 Michael (Mike) McCormick is Vice Chair of the NHS 24 Board.
Mike was born in Northern Ireland and moved to Scotland in 1980 to study at the University of Stirling where he secured a combined honours degree. Mike retired from policing in 2015 having completed thirty years' service with various constabularies. He undertook a range of roles with the police force, including recruiting and training roles in Dumfries Constabulary, Assistant Chief Constable at Lothian and Borders Police, Deputy Chief Constable at Dumfries and Galloway Constabulary before latterly filling the role of Assistant Police Constable at Police Scotland. Mike is a Non-Executive Director at the Standards Commission for Scotland and is also a member of the Home Office Advisory Group regarding ICT and Mobile Communications. Mike brings to the NHS 24 Board, experience in leadership, partnership working, organisational change and development and call management.
Michael McCormick
NHS 24 Lumina
40 Ainslie Road
Hillington
Glasgow
G52 4RU
Telephone: 0141 337 4501
Email: Michael McCormick at: NHS24board@nhs24.scot.nhs.uk.
Thank you for your feedback
What would have made this page more helpful?