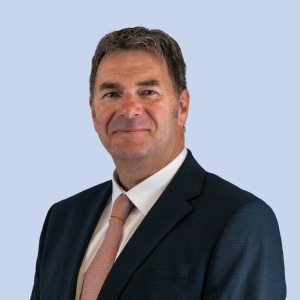 Jim Miller was appointed as NHS 24's Chief Executive in April 2021.
He has over 30 years of experience across private and public sectors with a strong emphasis on commercial performance, growth and transformation and improving the quality of services to the public.
Jim's career spans a number of sectors including airport operations, construction & facilities management, and health.
He joined the NHS in 2006 as Director of Strategic Sourcing additionally serving as a Shadow Board Member during the creation of Scotland's regional colleges in 2012. He was appointed Director of Procurement, Commissioning and Facilities for NHS Scotland in 2015. A portfolio role which reflected commercial, clinical, capital investment and infrastructure development services.
As Chief Executive of NHS 24 he has a clear ambition to deliver high quality clinical and information services across Scotland allowing everyone to get the right care, at the right time in the right place.
Thank you for your feedback
What would have made this page more helpful?