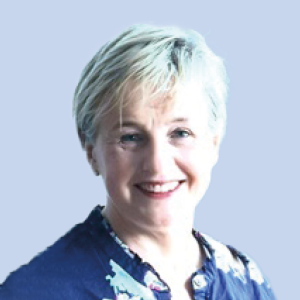 Role: Whistleblowing Champion Non-Executive Director
Liz brings experience in strategic planning, operations and project and programme delivery, business development and transformational change programmes at forefront of policy, service development and market change.
Following completion of MSc at Cranfield Institute of Technology she joined Scottish Enterprise and after 15 years in a variety of roles in economic development joined the team which brought NHS 24 into existence in 1999. This was followed by a start-up role with Project Scotland a youth charity. She joined Openreach (BT Group) as a General Manager of Operations in Scotland in 2006 and became the Director for Next Generation Access and the delivery of the Digital Scotland Superfast Programme working in partnership with Scottish Government in 2012. She is now working with Fibrus Ltd and the Dept of Economy, NI on the roll out of broadband in the most rural part of the province.
From 2013 to 2019 Liz held a Non-Executive Role in the Institute of Occupational Medicine.
Most recently Liz was Director for Next Generation Access with BT and the Digital Scotland Superfast Programme.
Thank you for your feedback
What would have made this page more helpful?